UNPACKING THE NATIONAL CLIMATE CHANGE ACT AND ITS IMPORTANCE TO THE REALIZATION OF GOAL 13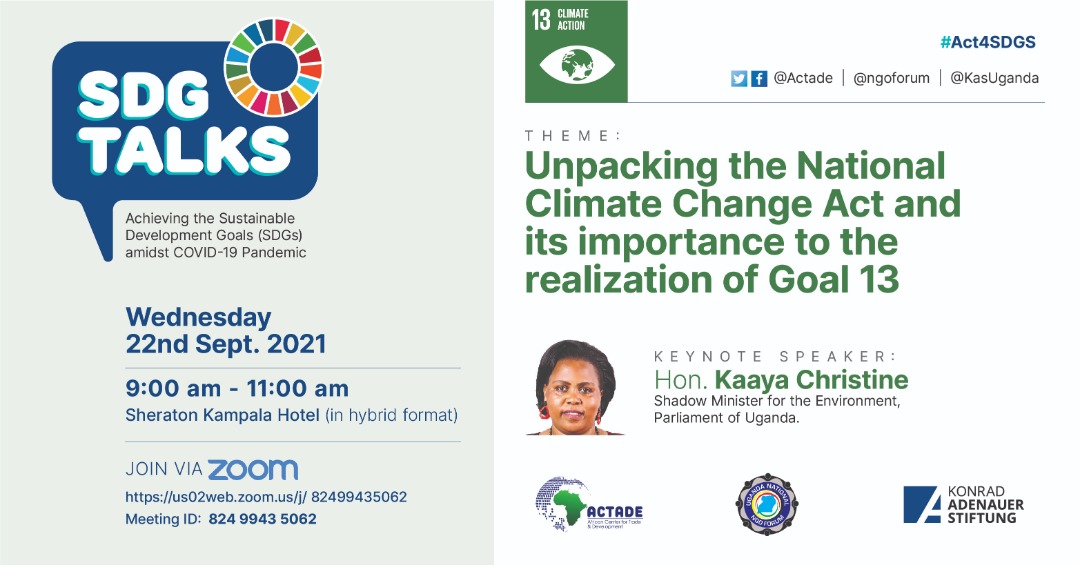 For SDG 13, a number of processes are ongoing at global, continental, regional and national levels. It is important at the Ugandan level, to understand how these processes are being domesticated and how they have integrated the SDG indicators. An enabling policy environment is now complete with the new Climate Change Act, recently assented to by the President. Now is a good time to raise awareness about the provisions of the law, and other existing policies to the public. The session will draw on capacity building, technology transfer and climate finance practical examples, which are recognized internationally as enablers for climate action (mitigation and adaptation). The stakeholders for this talk will include government representatives, development partners, private sector, students and climate activists.
This action will be 
 people taking part in this action
Education activity
THE EDUCATION SECTOR SINCE THE ONSET OF COVID-19. CHALLENGES AND OPPORTUNITIES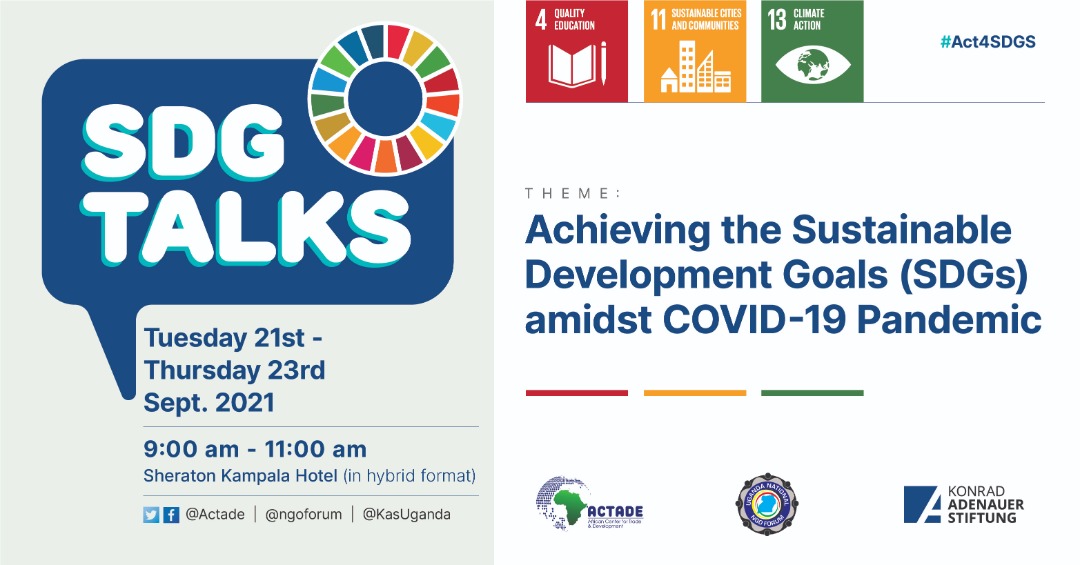 Uganda introduced Universal Primary Education and Universal Secondary Education measures which significantly increased access to education. While the sector was grappling with many challenges pertaining to equitable quality education, along came the COVID-19 pandemic. The education sector has suffered immensely from closure of schools as a measure to prevent the spread of COVID-19. The impacts of this measure were immediately felt at individual, household, school, community, and national levels. Little wonder therefore, that teenage pregnancies, early marriages, and child labour among others, significantly increased.
This session will attract experts in the education sector including representatives of the Ministry of Education and Sports, Parliament, Teachers Associations (both public and private), civil society organization (CSOs), Institutions of learning, and student leaders among others, to discuss these challenges and generate recommendations to inform the achievement of the NDP III and SDGs targets.
This action will be 
 people taking part in this action
Education activity